First class property management services
Choosing the right real estate agent to lease and manage your investment property is paramount to achieving exceptional results. As property experts in Victoria's fastest growing suburb, Ray White Frankston are committed to providing first class service and a unique real estate experience.
An award winning team, Ray White Frankston have established best practice benchmarks for the greater Ray White Group and are strategically placed to maximise your opportunity to connect with local, national and international renters and obtain the best possible return for your property.
Our Landlords love us!
We are proud to have received more five star clients reviews than any other local agency across Google and Facebook, and we were also the recipients of the Client Choice award at our recent Ray White VIC/TAS annual awards.
At Ray White Frankston we believe that client satisfaction is the only true measure of success. Experience the difference today.

Lease your property with us
The Ray White Frankston Leasing System starts with five key beliefs.
Presentation is critical.
You do not get a second chance at a first impression. People make decisions on how they 'feel' about the home, therefore presentation plays a critical role in connecting renters to your property and influencing how emotionally attached they become.
Marketing generates more applications.
We believe that an aggressive marketing campaign will reach more prospective renters, flush them out faster and increase the number of quality applications you receive for your property.

Time relates to price.
We believe the highest rental return happens in the first 21 days of entering the market. We focus all our resources on securing a premium renter at the highest possible rent within that period.
Not all agencies are the same.
Ensuring you choose the best agency can dramatically influence the quality of renter secured. An agency who will not compromise on quality and take stringent measures to qualify each and every application can save you hundreds or even thousands of dollars in comparison to choosing the wrong renter.
Communication is everything.
Communication that is tailored to suit your individual needs will help you feel in control of the leasing process every step of the way. We have an obsession around delivering a first class leasing experience that will change your perception of the real estate industry forever.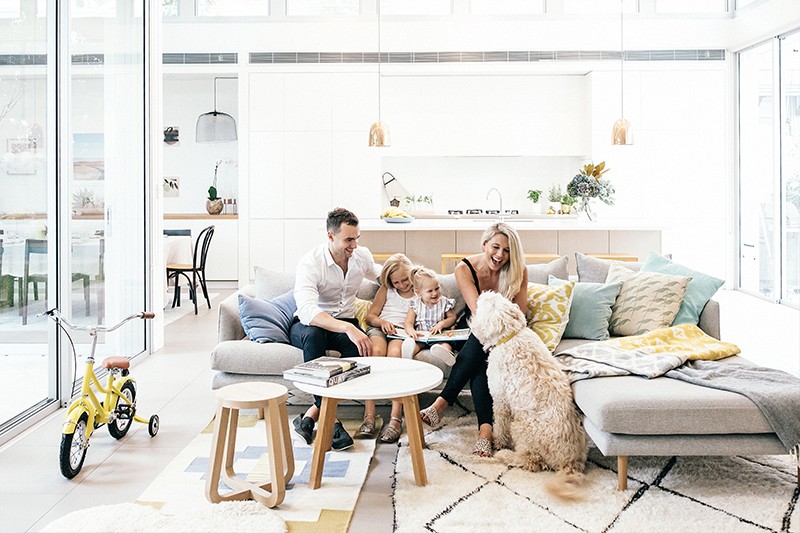 Maximising your return
Property Management is more than simply coordinating renters and rental payments. It's about helping you achieve your financial goals.
We take the time to select the best quality renters, achieving the highest market rental whilst always ensuring your property is in excellent condition. You will be provided with prompt, personalised service and up to date market advice at all times. In essence, our team will make owning an investment property a simple, easy and profitable experience.
Communication & Transparency
At Ray White Frankston we pride ourselves on our communication and transparency, ensuring we deliver a prompt and personalised service. This involves real time reports and same day responses to any enquiries you may have. We also have an online portal, allowing 24/7 access for owners and renters. Here you can easily find information and communicate with your property manager directly through this online service.
Maintenance & Repairs
The way your property is managed can have a big effect on your bottom line. We know the value of identifying areas for capital improvement, taking preventative measures against serious damage and acting fast when required to ensure we keep your property and renters safe. We handle all maintenance and repairs promptly and professionally and only engage qualified, licensed tradespeople to keep your asset in top condition. We will always act quickly but will never proceed without speaking with you first.
Arrears Management
Our process and policies will be discussed with renters during inductions, explaining the expectations. At Ray White Frankston, we have a zero-tolerance policy for rent arrears. To avoid late or miss payments, we are consistently proactive in our follow up communication.
Our Technology
Our technology has automation and built in AI to streamline the myriad of tasks a property manager deals with day to day. This puts more time back in their day to ensure they can be more diligent and proactive, providing a higher level of personalised care and service.
Risk Management
Our property managers have expert knowledge of all necessary procedures, requirements and statutory controls. They attend compulsory weekly training internally and monthly training externally. They also attend an annual industry conference to ensure our property managers are up to the minute with best practice and legislation.
Maximising Return
Our aim is to maximise your return to ensure you make the highest level of profit with your investment. We review rent annually to ensure we have the property rented at the highest possible level, continually and promptly renewing leases to provide stability and security. We take pride in our vacancy rate as this ensures our rental properties are producing income.
Attention to detail
At Ray White Frankston, we deliver the highest level of reporting detail. We take the time at the property to ensure every detail is noted, along with providing hundreds of photos that are stored securely and also provided to you within 24 hours of an inspection taking place.
Concierge Services
Our additional services are designed to make your life easier. As part of our service you will receive an annual market appraisal from our sales department to track the value of your investment, an annual home loan review from loan market to ensure you have the best rate, insurance comparison quotes and multiple trade quotes on any long term maintenance to ensure we maximise your return and save you time.
Performance Monitoring
At Ray White Frankston we have a culture of high level performance and this flows through every member of team. Each portfolio is closely monitored across 15 key metrics to ensure our property managers are performing at the highest level. Our director sits down with each property manager every month to review their performance. Our department also has a series of non-negotiables relating to the service level provided for each client, renter and rental provider alike.
Service Excellence
We believe that customer satisfaction is the only true measure of success. We work hard to ensure we deliver the highest levels of service available in our industry today. We survey both our renters and rental providers every six months to gather feedback on our services and property managers, look at areas that may require improvement and then continually refine our process to ensure it is at the forefront of our industry. We recently won the client choice award at our Ray White Vic/Tas annual awards and we have more 5 star google reviews than any other local company.

Total Property Care
With total property care, we make investing easy, profitable and stress free. Our care and attention to detail has proven to deliver outstanding results for our clients right across the Frankston and Mornington Peninsula region.
At Ray White Frankston, we refine our process with our team year after year. With us as your agency, we will take the time to maximise your return. When you choose our team to manage your investment property, you can set and forget. Spending more time on the things you love.
We would love to assist you in your real estate journey, get in touch today!