What to do in the event you have an urgent maintenance request
If your urgent repair is during business hours, Monday to Friday, 9:00 am to 5:30 pm, please call our office immediately on 03 9781 2111 and email your property manager directly. You can also refer to our Maintenance Troubleshooting Guide that you received when you first moved into the property. This will go through a list of the most commonly reported maintenance items we receive and you may be able to rectify the issue without the need for a tradesman call out.
If your urgent repair is after business hours, over the weekend or on a public holiday, please follow the next steps:
Review your latest rental agreement to see whether your rental provider has a list of preferred trades for you to contact in the instance of repairs. Please check this first as a lot of rental providers have their own trade contacts or subscribe to RACV emergency home assist which will allow for up to 8 callouts per year.
If you cannot find any information in your rental agreement, email afterhours.frankston@raywhite.com and you will receive an automated response with our preferred trades contact details. The list gets updated regularly, so please email to ensure you are getting the most up-to-date list of contacts available.
Call the relevant tradesperson to assist you with your repair. Our trades have completed a full induction with our property management team so they have a full understanding of what is deemed an urgent request. Please be respectful of our trades at all times, they will do their best to assist you in a timely manner.
Your property manager will then be in touch with you on the next business day to follow up on the progress of your maintenance request. Only urgent maintenance items will be attended to after business hours. For a comprehensive list of what is deemed an urgent repair, you can review the Consumer Affairs website.
Please bear in mind that, at times, parts or equipment may not be available over the weekend or on public holidays and may result in a small delay. The rental provider must action the repair within 24-48 hours of being notified, however extenuating circumstances cannot be helped in some instances and your patience and understanding is greatly appreciated.
Any repairs that are identified as renter misuse or damage, the rental provider reserves the right to pass on the invoice for payment. Invoices are issued through Ray White Frankston and must be paid within 14 days of invoice.
Understanding urgent repairs in a residential property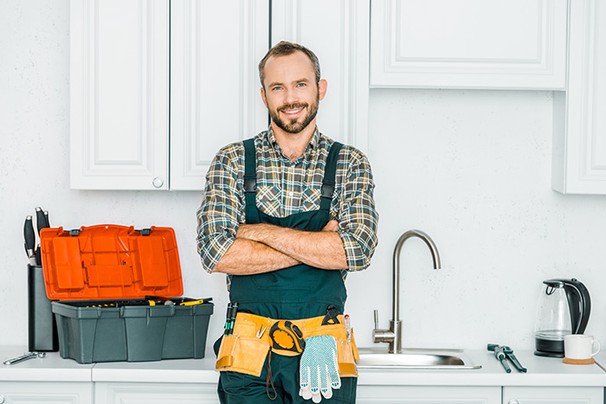 From the 29th March 2021 the definition of urgent repairs as defined by the Residential Tenancies Act is being expanded to include additional items in line with the residential rental reforms that take effect on the same date.
To ensure all our clients are up to date with our procedure around
the handling of urgent repairs, both during business hours and after, the following offers a clear workflow for urgent matters should they arise.
It is the rental providers responsibility to ensure a rented property is maintained in good repair. The Residential Tenancies Act distinguishes between urgent and non-urgent repairs and more information can be found on the Consumer Affairs website.
What is the difference between urgent and non-urgent repairs?
If a renter requests urgent repairs, it is the rental providers responsibility to respond with urgency. A suitable time frame a renter can expect a rental provider to respond to this request would be within 24 to 48 hours of being notified that a repair has occurred. All repairs are the rental provider's responsibility, but if the renter has caused damage, the rental provider does reserve the right to pass on the cost of those repairs.
Ray White Frankston has set procedures on how to report maintenance issues to our office for attention. Renters must continue to pay rent even if they are waiting for repairs to be undertaken. It is important for record keeping purposes that all communication regarding maintenance is reported in writing so there is a clear understanding of what the next steps are for all parties involved.
All non-urgent maintenance must be reported to our office in writing, either directly to your property manager via email, afterhours.frankston@raywhite.com or via your renter portal. To read more about non-urgent maintenance, please visit the Consumer Affairs website.
If you suspect you may have an urgent repair, and it is during standard business hours, Monday through Friday, please call our office on 03 9781 2111 as soon as you become aware of the issue. If you fail to report an issue when it could have reasonably been resolved during business hours, you may be requested to wait until the next business day to have our preferred tradesman attend. Prompt attention to these matters will ensure you are not without any essential services over the weekends or public holidays. Renting information is available in multiple languages via the Consumer Affairs website.
What is deemed an urgent repair?
More things are now considered an urgent repair such as a broken cooling appliance, a functioning smoke alarm, pest infestation, mould and meeting the rental minimum standards. Under the Residential Tenancies Act, urgent repairs are very clearly defined as: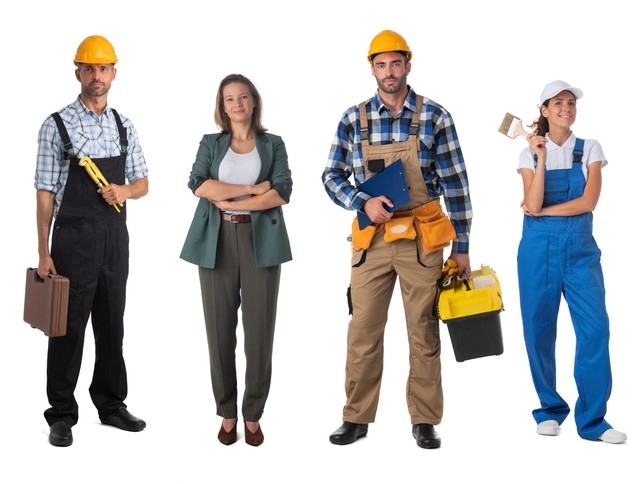 a burst hot water service
blocked or broken toilet system
serious roof leak
gas leak
dangerous electrical fault
flooding or serious flood damage
serious storm or fire damage
failure or breakdown of any essential service or appliance provided by the landlord or agent for hot water, water, cooking, heating or laundering
failure of breakdown of the gas, electricity or water supply
any fault or damage in the premises that makes the premises unsafe or insecure
an appliance, fitting or fixture that is not working properly and causes a substantial amount of water to be wasted
a serious fault in a lift or staircase
a failure or breakdown of a cooling appliance or service provided by the rental provider
a failure or breakdown of any safety related devices, including smoke alarms and pool fencing
any fault or damage that makes the property unsafe or insecure, including a pest infestation or the presence of mould or damage that is caused by or related to the building structure
replacement of any items listed under the minimum standards as per the residential tenancies act whereby the item needs to be replaced in accordance with the energy efficiency ratings
Under new safety related legislation, rental providers must also undertake safety related activities as set out in the residential rental agreement. Where necessary, they must ensure the activity is carried out by a suitably qualified tradesperson.
Rental providers must also comply with the requirements for record keeping and producing records of gas and electrical safety checks conducted at the property. These reports can be requested from your property manager for any tenancy entered into after the 29th March 2021.
To request an urgent repair on your property, please contact afterhours.frankston@raywhite.com
Ray White Frankston's preferred Trades List
| | | | |
| --- | --- | --- | --- |
| Trade | Business Name | Contact | Phone Number |
| Electrician | S & R Electrical Services | Tom | 0423 912 131 |
| Plumber | Copper Fox Plumbing | Zac | 0478 646 883 |
| | GL Law Plumbing | Peter | 0439 644 655 |
| Locksmiths | New Age Locksmith | Ciro | 0434 411 992 |
| | 24/7 Lockouts | Adam | 0403 326 347 |
| Heating & Cooling | Black Ice Heating & Cooling | Gavin | 0413 712 043 |
| Flooding & Water Extraction | Metro Carpet Cleaning | Danny | 0407 550 297 |
Emergency Services
Emergency services such as Police, Ambulance, CFA and SES may be more appropriate in some situations. If you are in immediate danger, please call 000 immediately.
| | | |
| --- | --- | --- |
| | Contact | Phone Number |
| Emergency Services | Police, Fire, Ambulance | 000 |
| | Frankston Police | 03 9784 555 |
| Trees & Storm Damage | SES | 132 500 |
| Electrical & Power Lines | United Energy | 132 099 |
| Water | South East Water | 131 694 |
| Local Council | Frankston City Council | 1300 322 322 |
Last Updated: 23/09/2021